You Will Get…
The Cleanest, Fluffiest, Healthiest, Longest Lasting Cleaning You've Ever Seen…
or it's FREE!

Safe, Natural(R) Cleaning


World's Largest & Most Trusted


Why Choose Chem-Dry Imperial
Best Carpet Cleaning in Stittsville, Ottawa, Orleans,
Nepean and area since 1993
---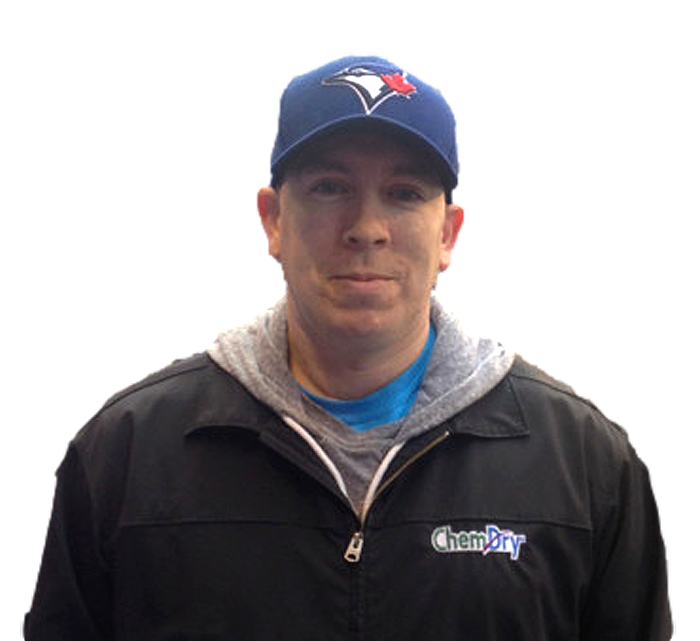 Hi, I'm Chris, my team and I at Chem-Dry Imperial are your locally owned and operated carpet care professionals in Ottawa and the surrounding area. Chem-Dry Imperial has always been devoted to our clients, and we are committed to keeping our communities clean and healthy all year round. We have always strived for a customer-first approach to the business's operation through our world-class staff both on the phone and in the home.
We want to impress you each and every time we're invited to clean your home through our communication, honest pricing, and our unmatched process. The Chem-Dry process is a safe and natural cleaning that promises to keep everyone in the home safe, including pets and children. Our process avoids the use of harsh chemicals, oily soaps, and other detergents that could leave your carpets sticky and soapy, keeping your carpets cleaner for longer. Superior Chem-Dry strives to leave your home smelling fresher and your carpets noticeably cleaner every time!
We're here to help. As your local carpet cleaning experts, we've been helping homeowners like you since 1993.  And as the Healthy Home Authority in Ottawa, we can restore your floors, upholstery, and much more, all without breaking the bank!
Your Dependable Carpet Cleaning Professionals in Ottawa
Is the furniture in your home looking worn? Are old stains ruining the look of your carpet? Don't worry – Chem-Dry Imperial will have everything looking like new in no time!
Homeowners across Canada love the carpet in their homes. Carpets feels soft on your feet and can be a great compliment to almost any room. Unfortunately, it takes a little more effort to keep things looking good when you have carpeted rooms. Spills, dirt from the outside, and general wear and tear can quickly make your carpet less inviting and more of a nuisance.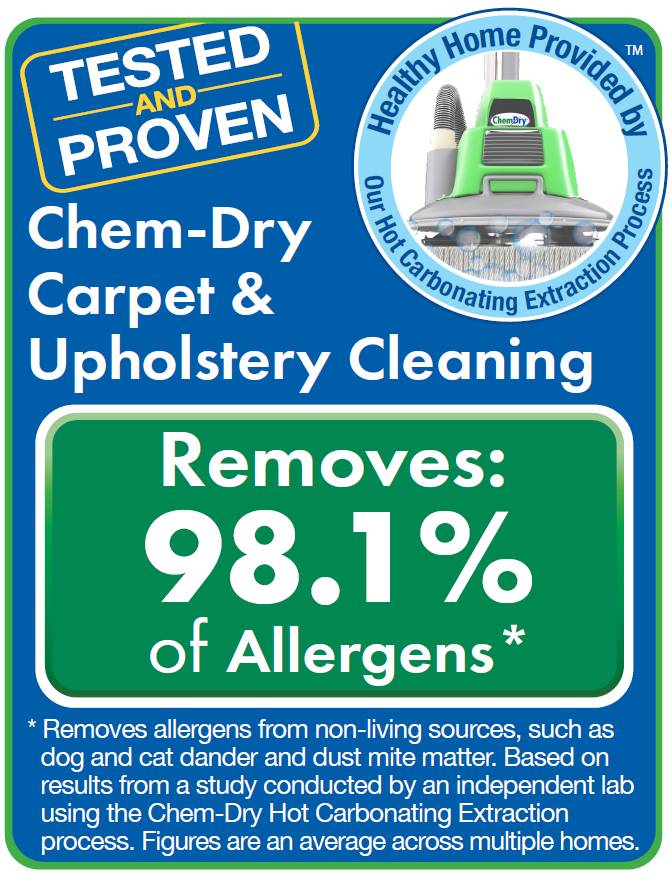 Our Healthy Home Services
We make your carpets like new again without harsh chemicals.
Our signature process cleans, refreshes & protects your furniture.
Our professionals will make sure your mattress is clean, healthy and smelling fresh
Our patented Hot Carbonated Extraction (HCE) process is the safest and most effective for your fine rugs
P.U.R.T. contacts the source of the odor and immediately begins a chemical reaction that destroys the pet urine odor
Ottawa's #1 Carpet & Upholstery Cleaner since 1993
Your HEALTHY HOME Starts HERE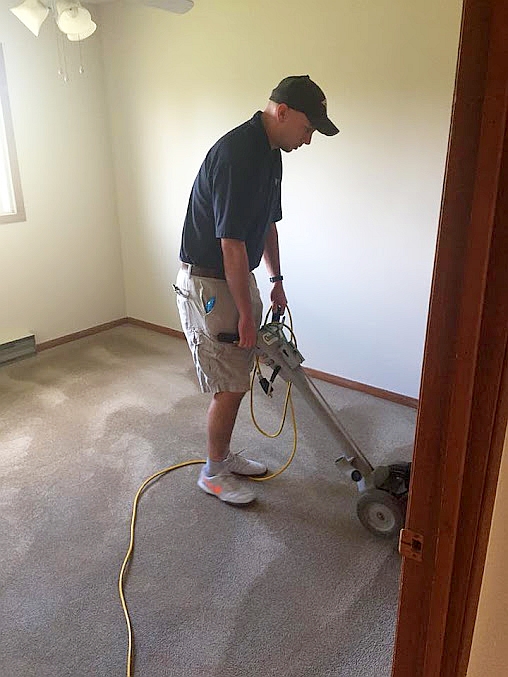 When you choose Chem-Dry Imperial professional carpet cleaners you get a deeper clean, faster-drying carpets and a healthier home for you and your family.  We provide carpet cleaning services for Ottawa ON and surrounding areas but we don't just stop at carpets! We are your whole home and office solution for upholstery cleaning, area rug care and much more.
Our proprietary Hot Carbonating Extraction cleaning process penetrates deep into the fibers, removing an average of 98% of common household allergens from carpets and upholstery and 89% of the germs in your home when a protection solution is added.*  Using 80% less water than typical steam cleaning, with Chem-Dry Imperial your carpets will be dry in just a few hours instead of days, making us the safer and more convenient carpet cleaning choice.
All of this means Chem-Dry cleans for your health like no one else.
See Why Clients Turn To Us For All Their Carpet Cleaning And Tile Needs.
Quick booking time, fast and friendly service, fair pricing and excellent work. Highly recommended.
ELLA R
Chris and his associate were amazing! We had our carpets and couch cleaned and are very happy with the results. Highly recommend them!
CHRIS B
Delightful company, clean, neat and tidy. They always explain what they are going to do and how much it will cost. I would recommend them to friends and family.
VERA C
Very friendly, and did a great job! I would highly recommend this company to anyone looking to have their carpets cleaned.
ALLISON A
Partner with Us to
Keep Your Home Looking Great
When you hire Imperial Chem-Dry, you'll get nothing less than superior service at a great price. We've got all the surfaces in your home covered, from top to bottom. We can help if you need any of the following services:
We're truly your experts in clean. No matter what the stain, dirt build-up, or wear and tear situation is, you can trust Imperial Chem-Dry to take care of the problem.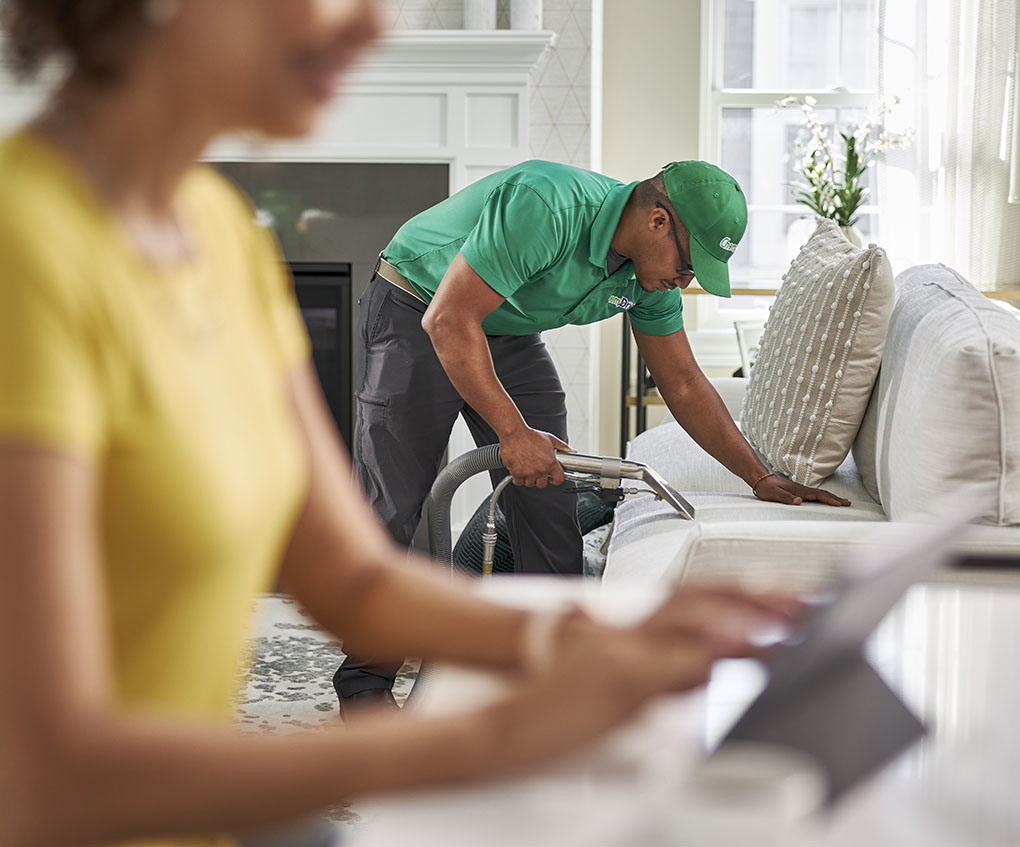 Your Green Certified Ottawa
Carpet Cleaning company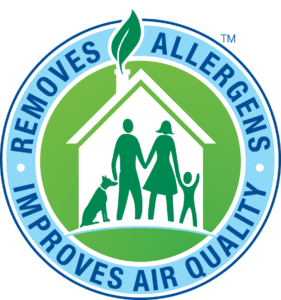 When you have stained carpeting or worn furniture, trust Chem-Dry Imperial, your Ottawa carpet cleaning experts since 1993!
Since opening our doors in 1993, we at Chem-Dry Imperial have been dedicated to providing our customers with the very best carpet cleaning solutions. Carpeting is common on Ottawa. Not only is it stylish, and can be used to complement any home style, but also it adds to your warmth and comfort, which is essential when the colder weather rolls through. Unfortunately, it's not as easy to clean as other floorings like wood and tile. So if you've ever stained your carpet with wine or food, or have little ones that forgot to remove their boots before coming inside, you know how much of an eyesore it can become.
Luckily, our experts are here to help. We are the most trusted carpet cleaning company in and around Ottawa, and for good reason. With long-lasting and effective results, we can help your home look its best, all while offering honest pricing and care.Want to know more about our work? Be sure to visit our reviews page.
Chem-Dry® cleans for your health like no one else. Our proprietary Hot Carbonating Extraction cleaning process penetrates deep into the fibers, removing an average of 98% of common household allergens from carpets and upholstery and 89% of germs in your home when a protection solution is added.*
Green-Certified Carpet Cleaning Means A Healthier Home For Your Family
Our green-certified solution, The Natural®, contains no soaps or detergents so it's safe and non-toxic for your family and pets. And, Chem-Dry uses 80% less water than typical steam cleaning so carpets dry in hours instead of days, making it the safer and more convenient carpet cleaning choice.
Chem-Dry is the world's leading carpet and upholstery cleaner with a network of franchises around the world equipped to clean almost any surface in your home or business including carpet, upholstery, leather, tile and grout, and area rugs.
At Chem-Dry Imperial, our goal is to provide you with quality solutions that can take care of all your home needs. Having been in business for over two decades, we've seen our fair share of carpeting issues, and have also refined our services to offer you the best service benefits. When you work with us, you can expect:
Safe and Natural Cleaning
Exact Appointment Times
Honest Pricing with No Gimmicks
Thorough and Long-Lasting Care
Responsive Staff
Our goal is to always provide you with a top quality solution that ensures your comfort and satisfaction. A happy home is a healthy home, and it all starts with your flooring and carpeting.
10 Reasons Why You'll Love Chem-Dry Imperial
Safe/Natural Cleaning.

The only one recommended by the Quebec Asthmatic Assoc. for people with allergies/asthma and homes with children & pets.

Carpets stay cleaner, longer.

– We don't use oily soaps and harsh detergents so there are absolutely

NO

soapy, sticky residues left behind.

Carpets are dry in about 1 hour.

– Our patented

Hot Carbonating Extraction

uses up to 90% less moisture than other methods

Exact appointment times.

– No waiting around all day wondering when we will arrive to clean your carpets, upholstery cleaning / furniture cleaning and area rugs, we'll give you an exact arrival window.

Honest pricing- No gimmicks.

– No Sales Gimmicks, No hidden costs. We charge by your exact square footage to be cleaned… and we provide you with the exact price

BEFORE WE BEGIN

We don't cut corners…We clean them.

– We're so dedicated to providing you with the absolutely best cleaning, my technicians have to wear knee-pads to save their pants! Carpet Cleaning Testimonials

World Class Staff.

– My polite, well groomed, highly trained technicians will give you the most thorough cleaning ever. Carpet Cleaning Testimonials

We Answer The Phone LIVE.

– No waiting all day for someone to call you back. Call or contact us.

One Call Service.

– Carpets, Upholstery, Oriental Rugs, Protectants, Cleaning, Antique fabrics, Pet Odours, Leather & Vinyl, RV's and Auto Interiors, Advanced Stain Removal …and much more!

A customer for life!

– Once you become our client we'll work very hard to impress you each and every time so you'll keep coming back again and again and tell your friends about us. We offer our award winning carpet, upholstery, area rug and other cleaning service in; Ottawa ON, Stittsville, Kanata, Nepean and surrounding areas.
There When You Need Us Most
Whether it's your entire home's carpeting, just an area rug, or even your mattress, getting expert cleaning is the best way to have a healthier home. At Chem-Dry Imperial, we are your carpet cleaning experts. With over two decade's worth of experience, your healthy home starts with a call to our staff!
Don't let stained carpeting or upholstery become an eyesore in your home. Call Chem-Dry Imperial at (613) 703-6276. We're your Healthy Home Authority!