Your Trusted
Cleaning Professionals
in Barrhaven
Touch up your leather furniture and reduce your allergies this summer with Chem-Dry Imperial, your Barrhaven cleaning experts!
Leather furniture can be handsome and stately; massive armchairs placed strategically by the fireplace. Or, they can be just plain sad – cracked, ripped and abused. If you own a piece of leather furniture that you can't bear to part with, take solace in the fact that our specialists at Chem-Dry Imperial can clean and restore your favourite chair, returning it to its glorious state.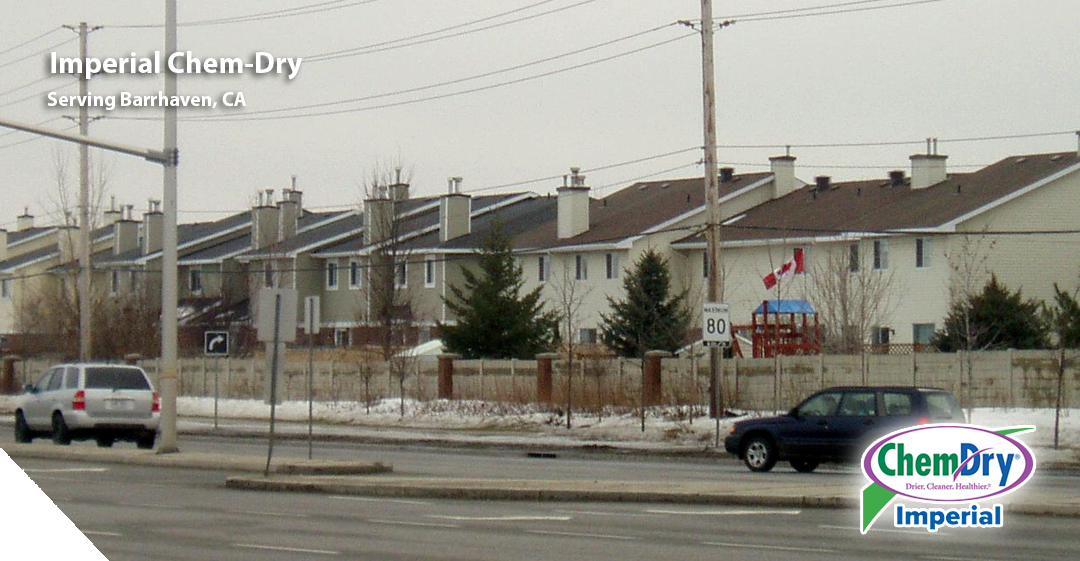 Chem-Dry has been in business since 1993; offering services including carpet cleaning, area rug cleaning, upholstered furniture cleaning and so forth, its clientele both residential and commercial. Want to know more about our work? Be sure to visit our reviews page before scheduling your next service.
What Causes Damage to Leather?
Leather furniture requires a certain amount of attention and maintenance. Too much moisture can damage leather, discolouring it and allowing mildew to grow. Too much heat or direct exposure to sunlight can cause the leather to dry out and crack, losing its soft, supple texture.
Dogs and cats often scratch leather furniture, leaving telltale claw marks. The oils from our skin that transfer onto the surface of a piece of furniture we are reclining on can also cause damage over time. Leather furniture sometimes requires the periodic application of a cleaning agent and a conditioner. The wrong kind of cleaning solution, such as anything containing alcohol, can also damage leather.
Chem-Dry employs leather specialists who can determine exactly how to care for and clean leather furniture, including antique pieces. The technicians are also qualified to restore damaged leather furniture, transforming it from a wreck to a showpiece.
How Would a Carpet Cleaning Impact Allergies?
A deep cleaning by a professional is helpful in the battle against allergies.
Upholstery, rugs and carpet all attract dust, acting as large filters. Like any other filters, they collect dust and it builds up, along with bacteria, allergens, dust mites, so on and so forth.
In conjunction with professional carpet cleaning, air quality can be improved by using a vacuum with a HEPA filter along with an air purifier. At Chem-Dry Imperial, we offer thorough carpet cleaning services. Our methods are safe on your carpet and your health and can go beyond a cursory cleaning, ensuring long-term solutions and comfort in your Barrhaven home.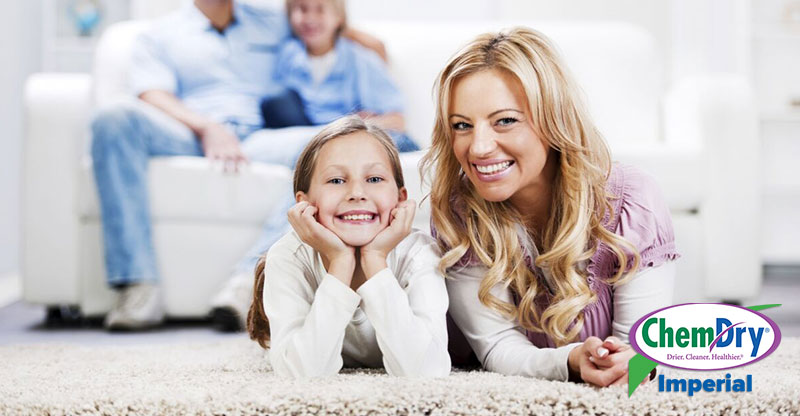 Certified Leather Specialists, who are experts on the subject, will work with you in order to clean and condition your leather furniture. This may include some restoration work, which will be done with care and pride. The specialist will also determine the exact formula to use to clean and condition your leather furniture so that it is not accidentally damaged.
Additionally, Chem-Dry's technicians can help reduce the allergens that plague millions of Americans by deep cleaning a home's carpeting, upholstery and area rugs. Chem-Dry's goal, as a company, is to promote healthy households. Give Chem-Dry a call today and we can work on a plan for your home.
Whether you want to fix up an antique leather chair or get your allergies under control, the team at Chem-Dry is ready to help you.
Care for your leather furniture and banish your allergies by making an appointment with Chem-Dry Imperial, Barrhaven's trusted carpet cleaning contractors, at (613) 703-6276!
Our Healthy Home Services
We make your carpets like new again without harsh chemicals.
Our signature process cleans, refreshes & protects your furniture.
Our professionals will make sure your mattress is clean, healthy and smelling fresh
Our patented Hot Carbonated Extraction (HCE) process is the safest and most effective for your fine rugs
P.U.R.T. contacts the source of the odor and immediately begins a chemical reaction that destroys the pet urine odor