Your Trusted
Cleaning Professionals
in Dunrobin
Environmentally friendly cleaning contractors can be hard to find. Look no further than Chem-Dry Imperial.
Chem-Dry first opened its doors in 1993, a modest operation based out of Ottawa. Now, we're one of the most respected names in the field of residential and commercial cleaning. We offer a wide array of cleaning and floor care related services, all of which can be go a long way to help your home look and feel its best. Whether you have a stained carpet or some furniture that looks worse for wear, our expert technicians can help.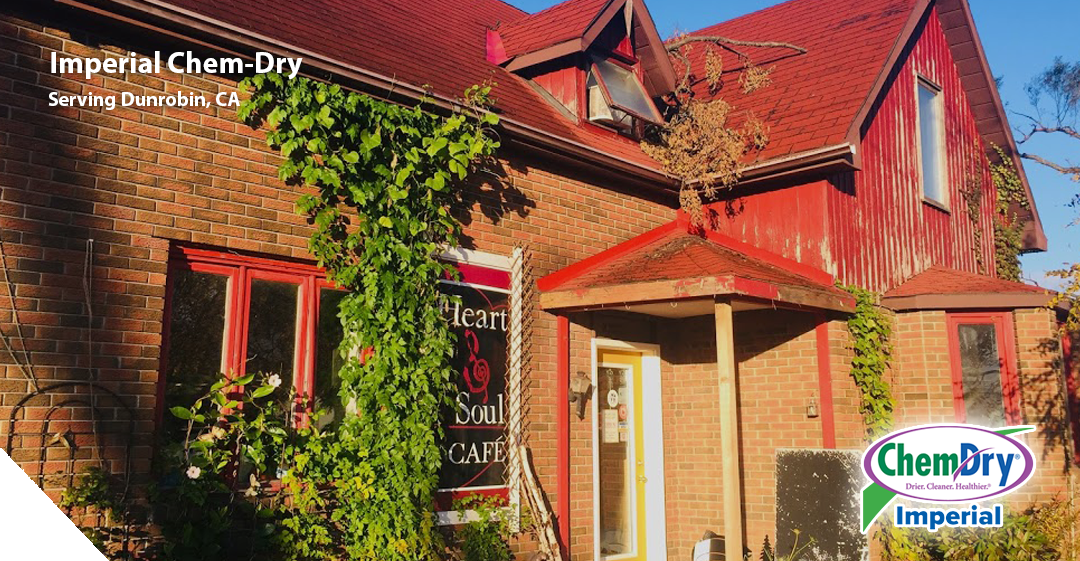 At Chem-Dry Imperial, we are an environmentally friendly organization that does not use any harmful chemicals whatsoever. We're committed to global and environmental health and wellness.
To read some reviews posted by Chem-Dry's past customers, check out the customer testimonials page.
Are Any of the Products Used Harmful to My Kids or Pets?
No. Chem-Dry's cleaning solution, called The Natural, is solely composed of ingredients found on the FDA's list of items Generally Recognized as Safe, or GRAS. The Natural does not contain any harmful, caustic, toxic or poisonous substances. The cleaning is achieved through carbonation rather than the addition of soaps or detergents.
The Natural does not contain any phosphates and is hypoallergenic. In other words, the products used by Chem-Dry are safe and non-toxic.
How Often Should I Get My Upholstered Furniture Cleaned?
Furniture manufacturers suggest scheduling a professional upholstery cleaning every two to four years. However, this timeframe can be shortened based on certain factors. If there are pets in the household or small children that are likely to climb on the furniture and possibly spill things on it, then the cleanings would need to be more frequent.
It is important to remember that having the upholstered furniture professionally cleaned improves the overall air quality of the home, since upholstery, like carpeting, acts as a filter and collects dust and bacteria. So, if a person with asthma or severe allergies were living in a house with upholstered furniture, the cleanings would be more frequent.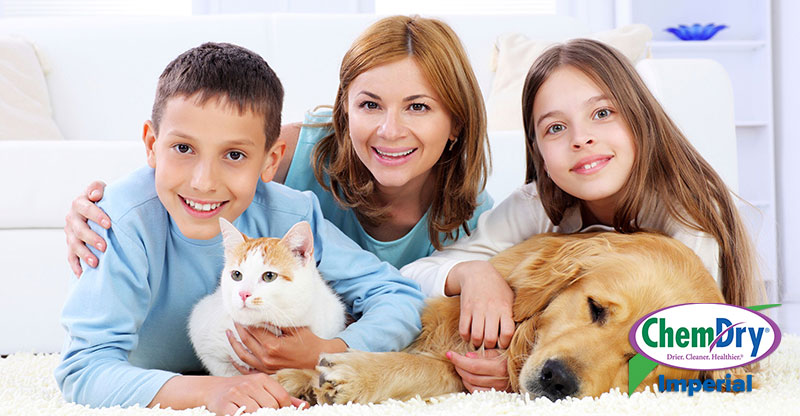 Chem-Dry's technicians use the company's patented hot carbonating extraction cleaning process. As with the carpet cleaning process, the removal of dirt is facilitated by the release of millions of tiny, high-temperature bubbles. The bubbles are able to penetrate deep within the upholstery to release all of the unwanted debris from the furniture's fibres.
Once that process is complete, equipment is used to draw out any remaining cleaning solution and any dust and dirt from the furniture released by the extraction. The furniture takes approximately one hour to dry.
There is no reason to fear the cleaning agent used by Chem-Dry during its deep cleaning processes. The Natural is a simple, effective cleaning solution that causes carbonation to occur; releasing bubbles that extract dirt from whatever surface they touch. There are no excuses; Chem-Dry is safe and effective; it's time to deep clean. Call our office today to schedule a consultation.
Schedule a deep cleaning with Dunrobin's trusted upholstery cleaning professionals, at (613) 703-6276! Chem-Dry's technicians are ready to make your home shine.
Our Healthy Home Services
We make your carpets like new again without harsh chemicals.
Our signature process cleans, refreshes & protects your furniture.
Our professionals will make sure your mattress is clean, healthy and smelling fresh
Our patented Hot Carbonated Extraction (HCE) process is the safest and most effective for your fine rugs
P.U.R.T. contacts the source of the odor and immediately begins a chemical reaction that destroys the pet urine odor