Your Trusted
Upholstery and Area Rug Cleaning Professionals
in Greely
Are your area rugs a mess? Has your upholstered furniture seen better days? Chem-Dry Imperial is your Greely upholstery and area rug team of deep cleaning experts!
Chem-Dry opened in Ottawa in 1993, a small, independent operation. Today, Chem-Dry is one of the best-known names in the commercial and residential cleaning industry. Since opening over 25 years ago, Chem-Dry has been pleased to serve the residents of Greely, cleaning one house at a time. The technicians do everything from deep cleaning carpeting using a proprietary process of carbonation to cleaning mattresses.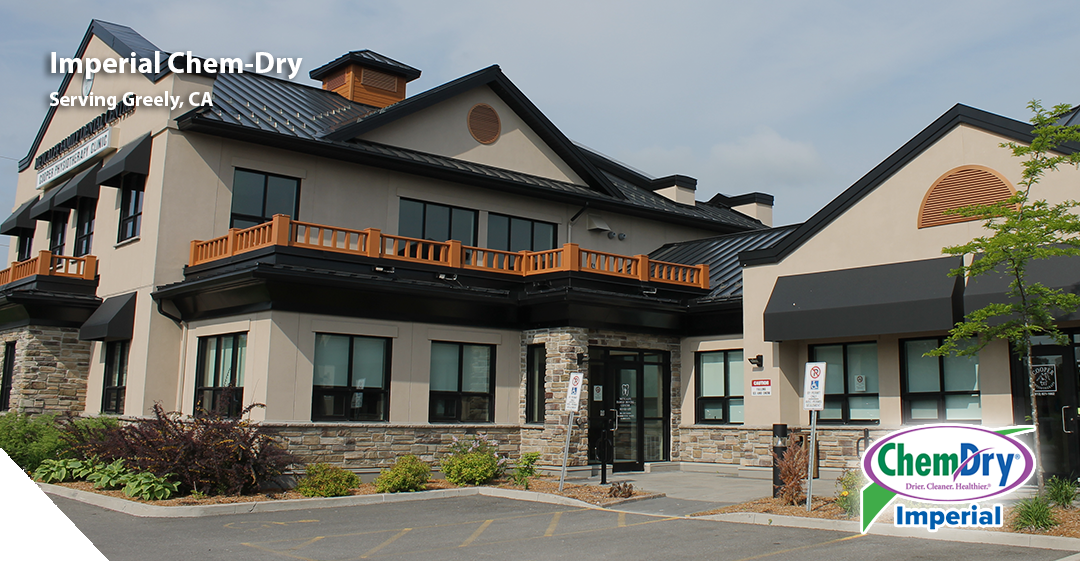 Chem-Dry's team of technicians and specialists are trained to accomplish a wide variety of tasks. From deep cleaning your mattress to detailing your vehicle's upholstery, if you are looking for a reliable cleaning contractor with a can-do attitude, Chem-Dry is perfect.
To read some reviews posted by other customers, check out the customer testimonials page.
How Does Chem-Dry Clean Upholstery?
As mentioned above, Chem-Dry's technicians use a patented, proprietary process in order to clean upholstery. The actual cleaning is achieved when the carbonation reaction occurs, causing millions of tiny, hot bubbles to be released. The bubbles are able to penetrate through fibres and crash into any molecules of dust, dirt, allergens and bacteria, pushing the debris up to the surface.
Very little liquid is utilized during the cleaning process. Once the bubbles are done exploding against the fibre, a tool is used to extract any leftover cleaning solution and the debris released by the bubbles. The cleaning agent used during this process is non-toxic and environmentally friendly. Within an hour, the upholstery should be dry.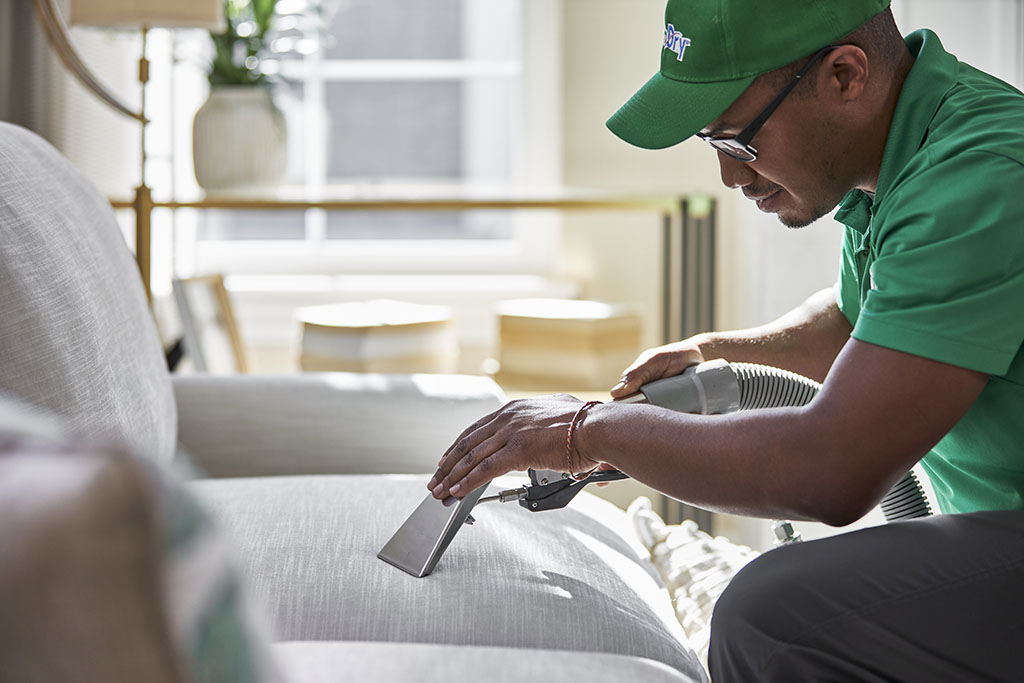 Will Chem-Drying my Oriental Rug Damage It?
No. This is a common concern among owners of expensive rugs imported from other countries. The cleaning solution used by Chem-Dry's specialists is powerful and effective, yet gentle at the same time. It cleans and conditions the fibres of the rug, ridding it of any dirt and debris, but does no damage to the rug itself. The colours will not be dulled; they will be brightened and enhanced by the absence of dust.
Chem-Dry's specialists exercise extreme caution when caring for a customer's property, regardless of what it is; however, that is not to suggest that the unique beauty and sentimental value of a gorgeous rug purchased overseas would ever be ignored. To the contrary; our technicians treat every item they clean and condition with extreme care.
Whether you have some stains on your carpet from a dinner party, need to clean your leather furniture, or are looking for ways to improve your health, our expert staff is here to help. With over two decades worth of experience, we can resolve all your carpet and upholstery needs safely and accurately. Best of all, we back our services with our customer satisfaction guarantee, so you can have peace of mind that you're getting the best care in the Greely area.
Clean and condition your area rugs, upholstery and furniture by making an appointment with Chem-Dry Imperial, Greely's trusted cleaning professionals, at (613) 703-6276! Chem-Dry's Specialists are ready to clean, condition, protect and restore your goods and furniture.
Our Healthy Home Services
We make your carpets like new again without harsh chemicals.
Our signature process cleans, refreshes & protects your furniture.
Our professionals will make sure your mattress is clean, healthy and smelling fresh
Our patented Hot Carbonated Extraction (HCE) process is the safest and most effective for your fine rugs
P.U.R.T. contacts the source of the odor and immediately begins a chemical reaction that destroys the pet urine odor