Your Trusted
Cleaning Professionals
in Kanata
Take a long hard look at your leather furniture. Next, take an honest look at your area rugs. If you are wondering what the heck happened and how your things got so filthy and tired looking, don't panic. Give our team at Chem-Dry a call; they are your Kanata deep cleaning experts.
Chem-Dry, which first opened its doors in 1993, has now become one of the titans of the cleaning industry. Serving residential and commercial clients, we can help with all your carpet, rug, and upholstery needs. At Chem-DryImperial, we're is mostly known for the way we turned the carpet and upholstery cleaning business upside down with the introduction of its carbonation-based cleaning method. Very little water is used, which is appreciated by Chem-Dry's customers.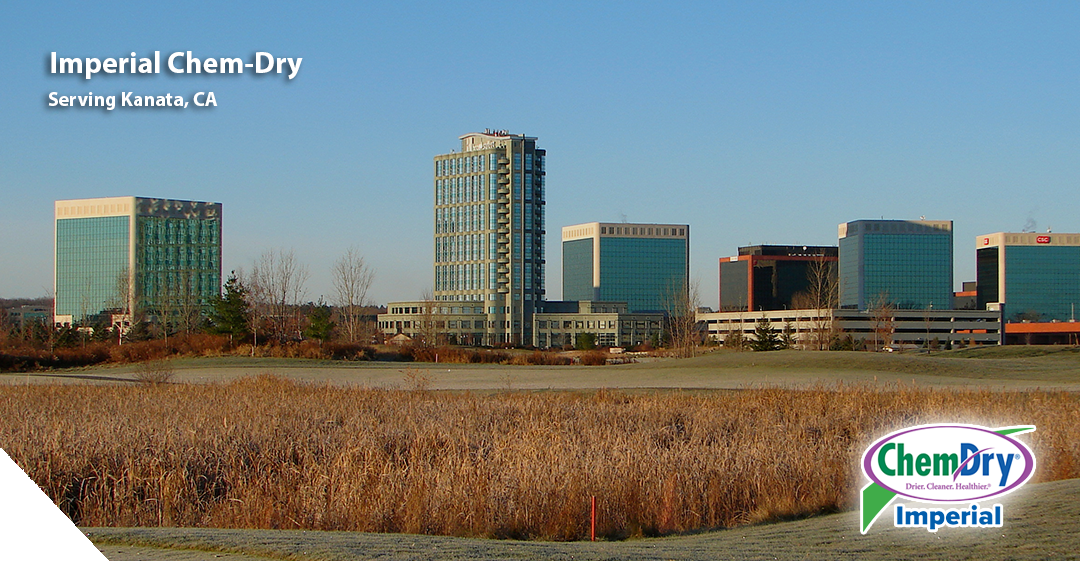 We don't want to brag, so we'll let some of our happy customers do it for us on our customer testimonials page.
What Are Some Signs Your Leather Needs Cleaning?
Leather furniture should be periodically cleaned by a professional. This is particularly true if it's a piece of furniture that gets a lot of traffic. The oil from our bodies can degrade the leather over time, as can accidental spills, water damage, too much sunlight, close proximity to a heater, or even sleeping dogs and cats.
Leather needs to be maintained or it dries and cracks, losing its supple feel. It is also susceptible to damage by water or other spills. If your leather furniture has lost its sheen, is discoloured, needs to be restored or generally needs a little TLC, it's time to schedule a professional cleaning.
What Are The Benefits of an Area Rug Cleaning?
Area rugs can be deceptively dirty, even with regular cleaning, dusting and vacuuming. Children like to play on them, and it is important to keep the rugs clean and free of allergens and bacteria. Part of the problem is that area rugs tend to get a lot of traffic and are constantly being stepped on by children and animals.
Similar to upholstered furniture and carpeting, area rugs can act as filters, catching and trapping dirt. The dirt and bacteria become embedded deep in the fabric of the rug.
Professional area rug cleaning can successfully rid an area rug of dust, dirt, debris, allergens and freshened up to prevent the future accumulation of these unwanted microbes. Clean area rugs will result in cleaner air overall.
The treatment used by Chem-Dry is gentle yet effective. Even the most delicate area rug will not be damaged during the cleaning process. To the contrary; the rug is carefully cleaned, conditioned and protected, thus increasing the life of the rug, rather than diminishing it.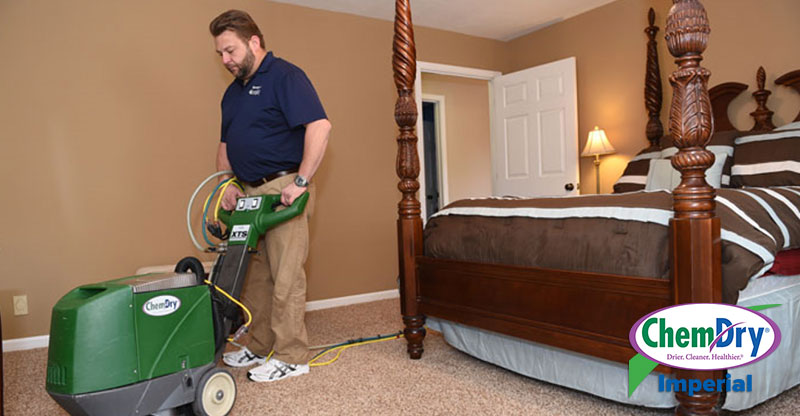 Chem-Dry's technicians are carefully trained on how to care for upholstered furniture, delicate area rugs, leather furniture and so forth. The technicians are required to complete training courses prior to doing any work for a client.
Chem-Dry only uses all-natural products that are environmentally friendly. No toxins are ever administered, and the majority of the chemical reactions that accomplish the cleaning are caused by carbonation or bubbling. Call our office today to set up an appointment.
Chem-Dry has been proudly serving Kanata for over 25 years, helping to make it beautiful one house at a time. Don't wait to get your deep cleaning done; join the ranks of Chem-Dry's happy customers.
Treat your home to a deep cleaning from Chem-Dry Imperial, Kanata's foremost carpet cleaning professionals by calling and scheduling an appointment today at (613) 703-6276. We are ready to make your home beautiful.
Our Healthy Home Services
We make your carpets like new again without harsh chemicals.
Our signature process cleans, refreshes & protects your furniture.
Our professionals will make sure your mattress is clean, healthy and smelling fresh
Our patented Hot Carbonated Extraction (HCE) process is the safest and most effective for your fine rugs
P.U.R.T. contacts the source of the odor and immediately begins a chemical reaction that destroys the pet urine odor