Your Trusted
Cleaning Professionals
in Orleans
It's time to stop putting off the deep cleaning that your home desperately needs. Call Chem-Dry Imperial, your Orleans cleaning experts, to schedule an appointment today!
You take pride in your home. You do your best to keep it presentable at all times, neat and tidy inside and out. One difficult aspect of homeownership is knowing how to handle the carpet. Regular vacuuming alone is not enough. You have to decide whether to rent (or buy) a carpet cleaner and do the job yourself or spend the money to hire a professional. Instead of grappling with the decision, schedule an appointment with Chem-Dry, Orleans' most trusted and respected cleaning and floorcare contractor.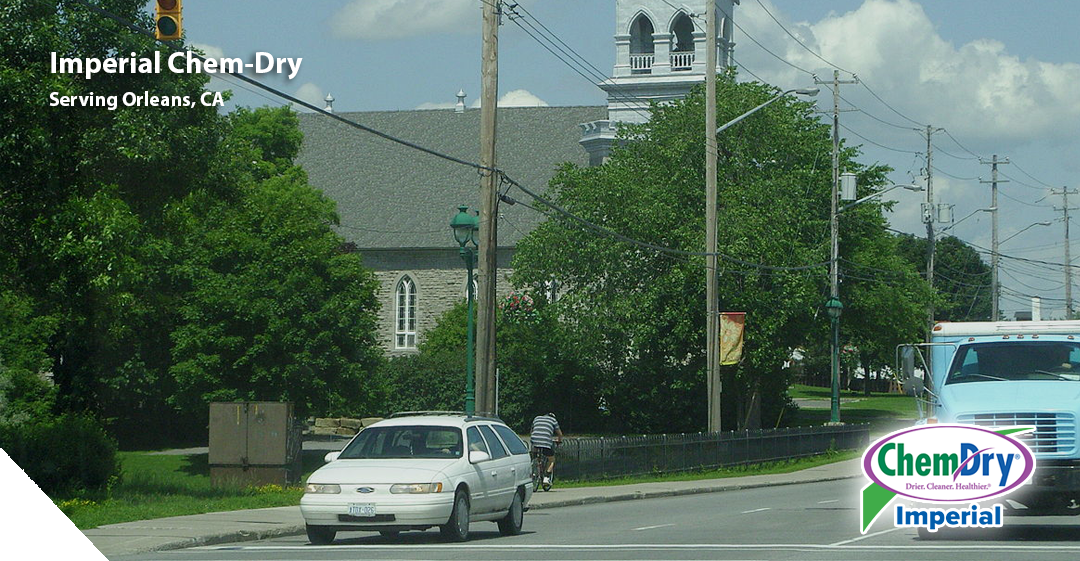 Since our doors first opened in 1993, we've been delighting residents of Orleans with our cleaning services. To read some reviews shared by our previous customers,  check out our customer testimonials page.
How Does Chem-Dry's Method Differ from Steam Cleaning?
Chem-Dry uses a patented hot carbonating extraction system. This allows for faster drying and an overall better quality cleaning experience than traditional steam cleaning, leaving your carpet in a "healthier" state.
Steam cleaning entails virtually soaking your carpet to the point of saturation. It is practically impossible to rinse out all the detergent. As a result, your carpet is wet for one to two days, and it is covered in a soapy residue, which can cause mildew and bacteria to build up.
Chem-Dry's mechanism of action is a carbonation reaction that releases millions of tiny bubbles into the fibres of the carpet, exploding upon contact with each speck of dirt. Very little water is utilized, and a tool is used at the end of the cleaning process to absorb any excess moisture. It typically only takes one to two hours for a carpet to be completely dry after a deep cleaning using Chem-Dry's method.
What Prep is Involved Prior to Carpet Cleaning?
Prior to your carpet cleaning, the first step is to remove all clutter from the floor. You don't want the technician to accidentally stumble and fall on a pile of books while operating heavy machinery. Then, move all the furniture that is light enough for you to safely carry away from the walls, but don't try to lift anything heavy. Next, put away all fragile items that could be knocked over and broken. If you have pets, secure them somewhere so that they will not be in the way while the technician is working. Make sure that the area where the technician will be working is easily accessible, with a clear path. Alert the technician if there are any areas of carpeting that you would like him or her to pay extra attention to.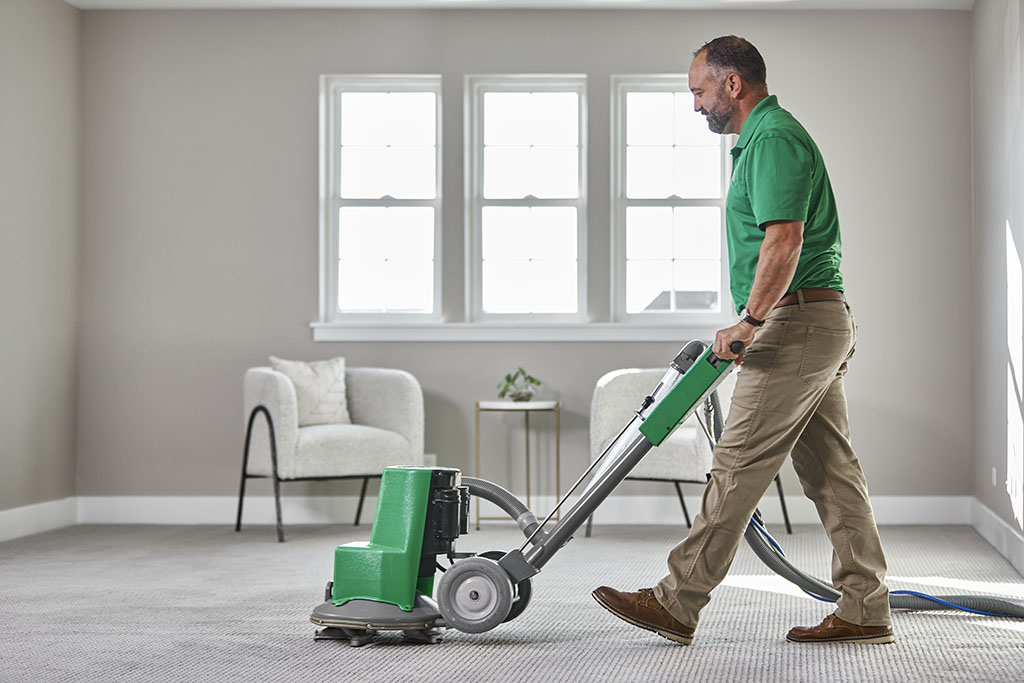 Chem-Dry has earned an excellent reputation for its fine work, customer service and overall integrity as a company. While it is a gamble to retain the services of some contractors, Chem-Dry has an exceptional record of good work, fairness and honesty.
Schedule an appointment with Chem-Dry Imperial, Orleans' trusted carpet care professionals today, at (613) 703-6276! Chem-Dry's Specialists are ready to transform your home.
Our Healthy Home Services
We make your carpets like new again without harsh chemicals.
Our signature process cleans, refreshes & protects your furniture.
Our professionals will make sure your mattress is clean, healthy and smelling fresh
Our patented Hot Carbonated Extraction (HCE) process is the safest and most effective for your fine rugs
P.U.R.T. contacts the source of the odor and immediately begins a chemical reaction that destroys the pet urine odor