Don't settle for anything but the best. Get the kind of service you deserve in Ottawa and the surrounding areas when you choose Chem-Dry Imperial for your carpet, upholstery, leather, mattress, and area rug needs!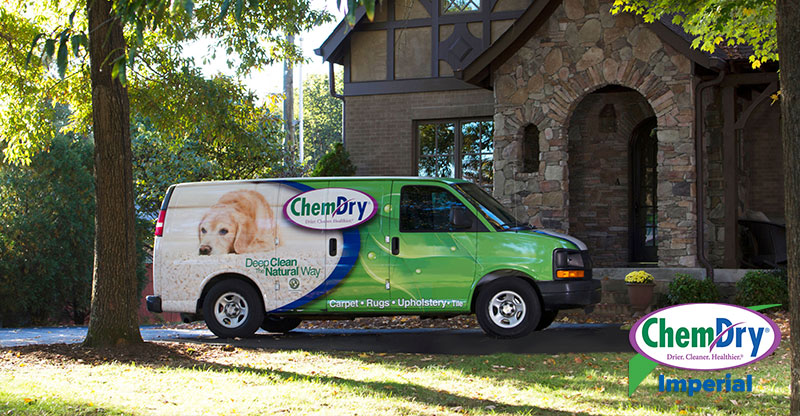 For over 25 years, our company has been keeping our clients' homes looking beautiful. We offer a wide variety of professional-grade cleaning services including carpet cleaning, upholstery cleaning, leather care, and area rug services. With a bit of help from our experts, you can enjoy a brighter and cleaner interior, creating a healthier environment where it matters most, in your home!
We don't like to brag, so we let our customers do it for us. Check out the reviews posted on our customer testimonials page to read about other clients' experiences with us.
Why Choose Us?
Chem-Dry offers a deep clean with its patented method of dirt and dust extraction. Carpets that are cleaned are fully dry within an hour of use. More allergens, dust and microscopic bits of debris are removed from the home, making the air cleaner and healthier for you and your family.
Chem-Dry Imperial also cleans upholstered furniture, leather furniture, area rugs, vehicle interiors and more. The technicians use environmentally-friendly products that are non-toxic. This makes your household safer for your children and pets. Additionally, Chem-Dry engages in various charitable endeavours, including pet rescue organizations.
How We Can Help
Chem-Dry Imperial offers a wide range of services, including:
• Carpet Cleaning
• Furniture Cleaning
• Area & Oriental Rugs
• Pet Urine & Odour Removal
• Specialty Stain Removal
• Tile & Stone Cleaning
• Granite Countertop Renewal
• Leather Cleaning/Restoration
• Commercial Services
• And More!
No matter that needs to be cleaned, no challenge is too big and no job is too small. We are here to help you make your home look beautiful.
Areas Serviced
Are you looking for an expert carpet (plus upholstery, leather, wood floors, area rugs and more) cleaning company near you? Based in Ottawa, Chem-Dry Imperial services the following areas:
• Ottawa
• Nepean
• Kanata
• Stittsville
• Barrhaven
• Manotick
• Orleans
• Dunrobin
• Greely
• Gloucester
If your neighbourhood is not listed above, please call us so that we can find a solution.
Why Work With Us?
As previously mentioned, Chem-Dry Imperial cleans upholstery using a proprietary method involving hot carbonating extraction. This patented method allows for a far superior level of clean than those achieved by traditional upholstery cleaning methods.
Additionally, our technicians have the requisite knowledge and expertise to work with even the most delicate antique upholstery and are able to clean it thoroughly while still treating every item gently and carefully.
If your home needs some refreshing, be it the carpeting, upholstery, leather furniture, area rugs or otherwise, schedule a consultation with one of our specialists by calling our office today. Your upgraded home awaits you.
Instead of getting frustrated with dingy carpeting and stained furniture, have the experts from Chem-Dry come by and get the job done right. From cleaning your carpet to refinishing your furniture, Clem-Dry can revitalize your home, virtually anywhere in the Ottawa area.
Clean and beautify your home with a deep carpet cleaning from Chem-Dry Imperial, the Greater Ottawa's foremost carpet cleaning professionals by calling us today at (613) 706-4008. We are ready to make your home look lovely.