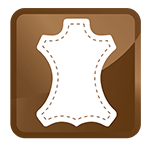 Whether it's a leather sofa or that reading chair you've always love, you know that cleaning leather can be tricky, and an occasional professional cleaning makes a huge difference. We are your Ottawa area leather cleaning experts.
Chem-Dry Imperial, in business since 1993, is devoted to keeping the homes of Ottawa beautiful. We offer a wide array of cleaning services that can all help your home remain cleaner and healthier. While we primarily work on carpet and upholstery, we are also experts at cleaning leather, leaving it plush, soft and looking fantastic. Best of all, all our methods are safe, and won't lead to deterioration or damage.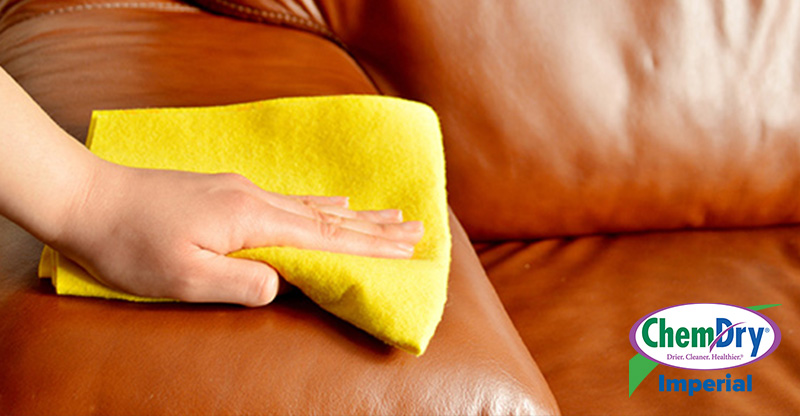 To learn more about us, check out our customer testimonials page.
What Causes Damage to Leather?
Generally speaking, leather can require more maintenance than other materials. It can sometimes become dry and crack. This is more likely to happen if a piece of leather furniture is kept in the direct sunlight or in close proximity to a heater. Pets can also cause damage to leather furniture, cats and dogs alike.
Other ways leather can be furniture can include:
Exposure to Oils:

This refers to regular oil and grease that people and animals carry on their bodies.

Atmospheric Soils:

This can include particles of dust, cooking oils and other airborne substances.

Common Soils:

 This includes sand, dirt and fuzz that we leave behind after we sit on a piece of furniture.

Incorrect Cleaning Products:

Leather can also become damaged if the wrong type of cleaning product is used. A cleaning product with too high an alcohol content, for example, can cause the leather to deteriorate.

Water:

Moisture is also a culprit in terms of damage to leather furniture and upholstery. Even water can stain leather over time. When liquids are spilled on leather, they seem deceptively easy to clean; however, it is common for some liquid to be absorbed by the leather and left behind, eventually causing staining and discolouration.
How is Leather Cleaning Done?
Chem-Dry Imperial has developed its own conditioner and cleaner that works on leather and vinyl. It forms a protective layer on the surface to which it is applied. None of the natural oils are stripped, ensuring that your leather lasts for years. This allows the leather to breathe, keeping it supple and soft. Whether it's been years cine you've properly cleaned your leather furniture or you need help with some spills, our cleaning process offers top-quality results.
Why Work With Us?
Chem-Dry Imperial employs Certified Leather Specialists who have the requisite skills and training to determine what exactly should be applied to clean and condition your leather furniture and/or upholstery. We also offer leather restoration and even pigmentation to alter the leather's colour, if desired. If you would like to know more about our leather cleaning and restoration services, please give us a call.
Call our office today to speak with a friendly member of our staff in order to schedule a consultation. We will get your leather looking brand new again, no matter how rough it looks now.
Do not give up on that cracked leather armchair; it is not beyond hope. Whether you want to fix up your leather furniture or reboot the upholstery of your car, call the experts at Chem-Dry who can virtually transform leather.


Clean and condition your leather upholstery and furniture by making an appointment with Chem-Dry Imperial, Ottawa's trusted leather cleaning professionals, at (613) 706-4008! Chem-Dry's Certified Leather Specialists are ready to clean, condition, protect and restore your leather furniture.