Chem-Dry Imperial
Your Carpet Cleaning Pros
Don't let a stain on your carpet or upholstery become a DIY nightmare. Work with our pros at Chem-Dry Imperial, the best in Ottawa.
Carpeting is a great flooring solution to have in Ottawa. Not only can it add some contrasting style to your home, but also it offers warmth and comfort during those colder months, which is essential. Unfortunately, like anything, carpeting and upholster deteriorate with age. Whether it's standard discoloration or normal wear and tear showing the years on your flooring, it can become an eyesore in your home. At Chem-Dry Imperial, we're here to help. As your local carpet cleaning experts, we've been helping homeowners like you since 1993. As the healthy home authority, we can restore your floors, upholstery, and much more, all without breaking the bank!
Don't just take our word for it either. Visit our reviews page to hear from some of our satisfied customers.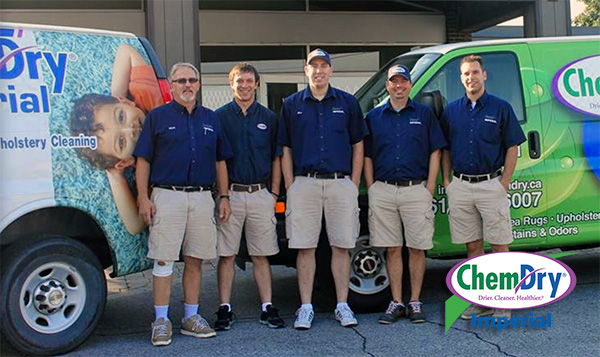 Working With Our Expert Staff
Generally, when you're dealing with a stained carpet or some kind of issue with your leather furniture, it's an emergency. All you want is fast and quality service that won't cost an arm and a leg, and that's where our pros come in. We offer plenty of service benefits, including:
Safe & Natural Cleaning: While you want a thorough cleaning, you also want to be sure the service you're getting is safe for your home and your family. We only use all-natural cleaners, recommended by the Quebec Asthmatic Association.
Long-Term Solutions: When you hire our pros, we won't use oily soaps and detergents, which means that your carpets stay cleaner for longer, ensuring your long-term comfort.
Honest Pricing: Nothing's worse than overpriced service. We're always honest with our pricing and never hide any fees or try to surprise you with gimmicks. When you work with our experts you get a quality solution.
Risk-Free Guarantee:We're confident in our work. So confident, we guarantee this is the most thorough cleaning you'll ever have, or it's FREE! Call our staff to learn more.
If you want to experience the Chem-Dry Imperial difference, all you have to do is schedule a call. We always treat our customers with the respect and care we'd want for our own families, ensuring we make customers for life!
Quality Solutions for All Your Home Needs
A healthy home starts with a clean carpet. That's why we offer the best services throughout the Ottawa area. We offer a range of solutions to help your home, including:
Whether it's a wine glass spill on the carpet or your furniture is starting to look dingy, we have an expert-quality solution for you. Our materials are safe for you and your family and won't damage your furniture or carpet either. Best of all, we back all our work with our customer satisfaction guarantee, so you have peace of mind with every service.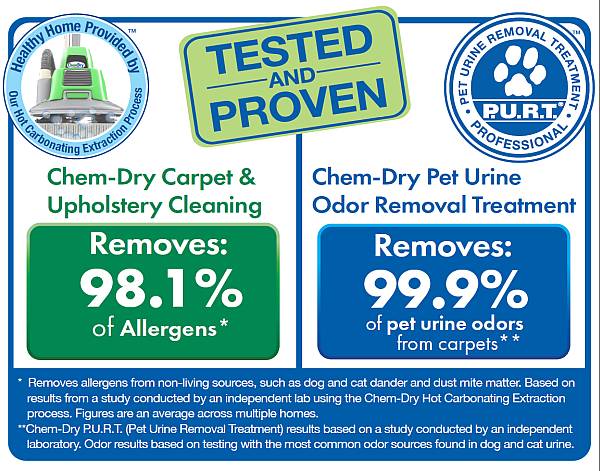 Call Us Today!
At Chem-Dry Imperial, we're here to help you. With our carpet cleaning services, you can get your home looking and feeling its best. Best of all, not only will it resolve any unsightly conditions you've had in your home, but also you'll have a cleaner environment for you and your family to enjoy.
So the next time you need help with some stains on your carpet or a leather couch that's showing its age, call our pros and get the expert help you deserve.
When you need expert carpet cleaning from experienced pros, look no further than Chem-Dry Imperial. Call us at (613) 703-6276 and find out how our pros can help!