Your Trusted
Cleaning Professionals
in Ottawa
Look long and hard at the state of your carpeting, your area rugs, your upholstered furniture, your mattress and your floors. Feeling overwhelmed? Fear not; call Chem-Dry Imperial, your Ottawa cleaning experts!
Since 1993, Chem-Dry has been cleaning and beautifying Greater Ottawa through our professional carpet and area rug cleaners Whether it's a stain from a wine glass or general wear and tear from your daily routine, a dingy carpet or area rug can affect your home and healthy. Luckily, we at Chem-Dry Imperial, are here to help. With over two decades worth of experience, we can clean your carpets, improve your health, and leave your Ottawa home looking its best.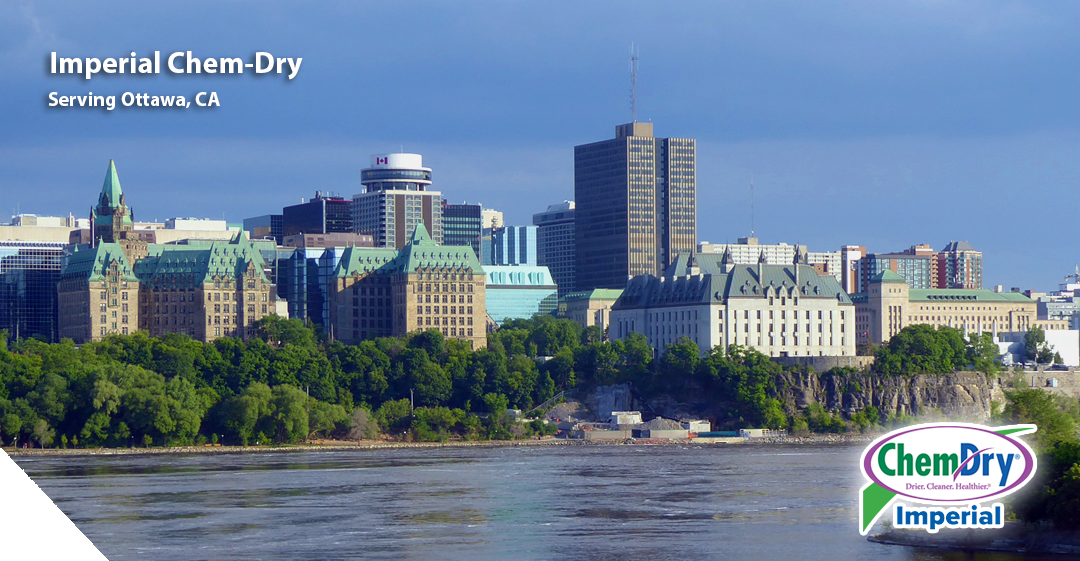 We are completely committed to making our customers happy. Read some reviews by visiting our customer testimonials page.
What Are Some Signs You Need Carpet Cleaning?
While a stained carpet is the most obvious sign cleaning is needed, sometimes it can be more subtle than that. Some signs that you need professional carpet cleaning include:
The presence of a foul

Persistent odour

Stains or discolouration

Matted appearance

Failure of the carpet to appear clean even after a thorough vacuuming

Any pet accidents
If you are going to have a child crawling on the floor if you have pets, or if your allergies increase when you are inside your home, chances are you need some carpet cleaning help.
What Are The Benefits of Mattress Cleaning?
Having your mattress professionally cleaned removes any lingering stains or odours. Mattresses can act like virtual sponges, and it can be virtually impossible to remove the invasive allergens. Professional mattress cleaning removes microscopic dustmites. The mites are benign, but they produce waste which is a powerful allergen and can affect people who otherwise do not suffer from allergies.
Further, cleaning the mattress can improve the overall quality of air in the room, as a mattress acts as a sort of reverse filter that periodically releases dust, dirt and other particles into the air, which it absorbs when a person or animal is on the mattress. Therefore, periodically having your mattress professionally cleaned is beneficial to your overall health, especially if you are someone who has allergies and/or asthma.
The experts from Chem-Dry are trained, experienced professionals who have access to state-of-the-art tools, techniques and products used to thoroughly and effectively clean houses without causing harm to the environment. The company has a commitment to being green, and all-natural, non-toxic chemicals are used as often as possible.
We offer free consultations and estimates, and the technicians are always happy to answer any questions you may have about any of the services that Chem-Dry provides. Give us a call today to schedule an appointment.
Whether you are searching for a contractor to deep clean your carpets or a trained specialist who will know how to properly clean and condition an exotic rug, look no further than Chem-Dry Imperial.
It's time to schedule a deep cleaning courtesy of Chem-Dry Imperial, Ottawa's foremost carpet cleaning professionals by calling and scheduling an appointment today at (613) 703-6276. We are ready to make your home as beautiful as ever.
Our Healthy Home Services
We make your carpets like new again without harsh chemicals.
Our signature process cleans, refreshes & protects your furniture.
Our professionals will make sure your mattress is clean, healthy and smelling fresh
Our patented Hot Carbonated Extraction (HCE) process is the safest and most effective for your fine rugs
P.U.R.T. contacts the source of the odor and immediately begins a chemical reaction that destroys the pet urine odor