Professional
Cleaning Contractor
in Manotick Station
Look carefully at your carpeting and area rugs. Do they need to be deep cleaned? If so, Chem-Dry is your Manotick Station floor care and cleaning professional team, deep cleaning your upholstery to your countertops and everything in between.
Chem-Dry is your Manotick Station carpet and area rug cleaning team of experts. In business since 1993, Chem-Dry has been devoted to its clients, providing innovative cleaning solutions at affordable prices. Chem-Dry is also a green company, using only all-natural, environmentally friendly products. Whether it's an old leather couch that needs some love, a stained carpet, or an area rug that's causing allergies, you can count on our pros for timely and professional care.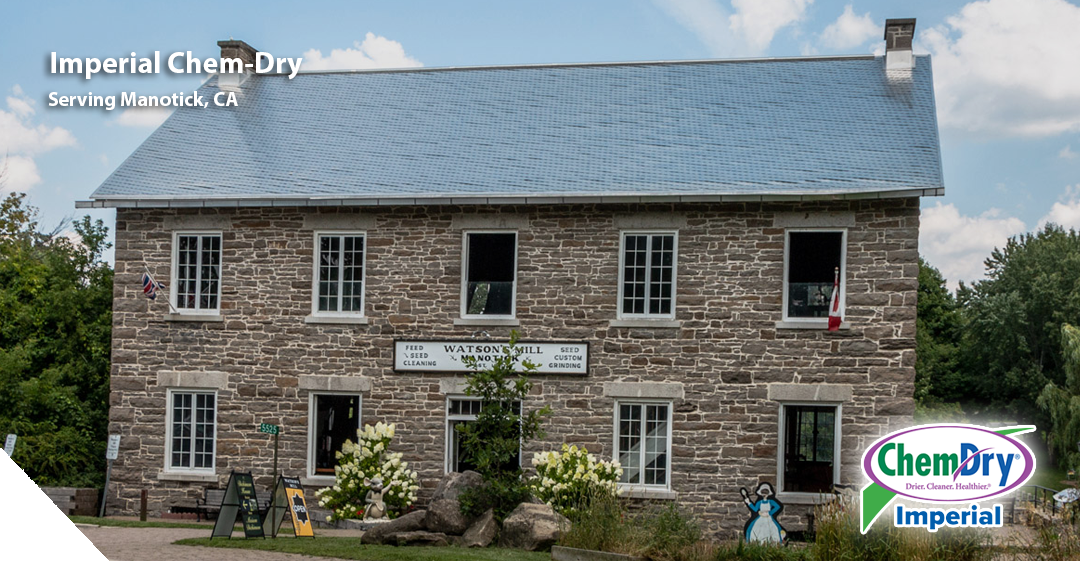 To read some reviews posted by our customers, check out our customer testimonials page.
Area rugs are usually damaged by everyday wear and tear. They tend to be placed in high traffic areas, where they are regularly trampled on. They also are filters for dirt and dust, the invasive particles getting trapped inside the fibres of the rug, and thus attracting more allergens, dust mites, dirt, allergens and bacteria to accumulate below the surface of the rug, where it is not reachable with a typical vacuum.
However, area rugs can be completely cleaned using Chem-Dry's patented system of eliminating dirt by releasing millions of tiny bubbles; a carbonation reaction that is simple yet genius.
Carpeting can also be damaged by the items that are harmful to area rugs listed above. Like area rugs, carpeting can trap and absorb dust, dirt and allergens deep within its fibres, and eventually become a breeding ground for bacteria.
Carpeting is also damaged by household pets, spills, mud and grease being tracked in from outside, cigarette smoke and furniture.
The life of a carpet can be greatly extended if proper care is exercised. This includes regular, thorough vacuuming in conjunction with biannual professional cleanings.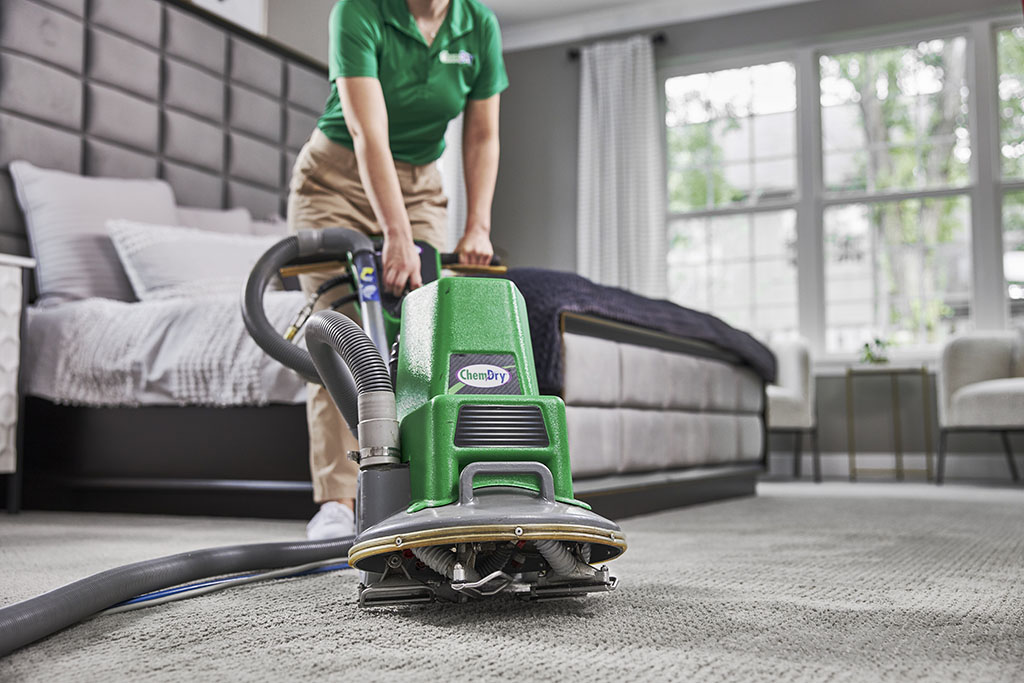 Chem-Dry's technicians will thoroughly and completely clean and freshened up your area rugs and carpeting, regardless of how delicate the rug or carpet may be. The rugs and carpet will be treated with a protective conditioner that prevents the fabric from falling apart and keeps the colours of the fabrics from fading.
Best of all, we back all our work with our customer satisfaction guarantee. That means that if you're not happy with the service we perform in your home, we'll make it right! Be sure to ask our staff more, and enjoy peace of mind with every service call.
Your area rugs and carpet need to be professionally deep cleaned at least twice a year. Call the experts at Chem-Dry; they will meticulously clean your items without causing any damage to the most delicate and expensive rugs. No harsh chemicals are ever used that could potentially damage your items. You will be amazed at how vibrant the colours of your area rug are after all of the embedded dust and dirt is removed.
Call (613) 703-6276 to schedule an appointment with Chem-Dry, Manotick Station's most trusted cleaning and floorcare professionals. Chem-Dry is ready to make your home beautiful and clean, like a breath of fresh air.
Our Healthy Home Services
We make your carpets like new again without harsh chemicals.
Our signature process cleans, refreshes & protects your furniture.
Our professionals will make sure your mattress is clean, healthy and smelling fresh
Our patented Hot Carbonated Extraction (HCE) process is the safest and most effective for your fine rugs
P.U.R.T. contacts the source of the odor and immediately begins a chemical reaction that destroys the pet urine odor